Cindy Halloran, OTR/L

Cindy Halloran, an occupational therapist, is the Director of The Center for AAC & Autism.
She obtained a Bachelor of Science from the University of Central Arkansas and has over 25 years' experience working exclusively in the field of pediatrics, receiving additional training in the area of sensory integration and neurodevelopmental treatment. She has worked in school, residential, home health and private clinic settings; was co-owner of Integrated Therapy for Kids, a private clinic in North Little Rock; and has served as the therapy department head for Arkansas Easter Seals and Riverdale Academy. She has a wealth of experience treating children with autism and was co-developer of the Language Acquisition through Motor Planning approach.
Cindy maintains membership in the American Occupational Therapy Association.
---
John D Halloran, M.S., CCC-SLP
John Halloran, a speech-language pathologist, is the Senior Clinical Associate for The Center for AAC and Autism.
John has worked in the field of AAC since 1994 and is co-author of the Language Acquisition through Motor Planning approach. He has a special interest in children who are challenged by severe physical or cognitive disabilities. He also finds much reward in exploring ways to best implement assistive technology with children who have autism.
John graduated from the University of Arkansas at Little Rock in 1990 with a bachelor's degree in Communication Disorders. He received his master's in Communicative Disorders from the University of Arkansas for Medical Sciences in 1992. After graduation, he worked at Arkansas Easter Seals Rehabilitation Center, specializing in assistive technology. He has also owned a pediatric therapy clinic and after-school care for children with disabilities. He teaches augmentative communication at the University of Arkansas for Medical Sciences.
John maintains membership in several professional organizations, including the American Speech Language Hearing Association and the Arkansas Speech Language Hearing Association. He has presented extensively in the United States and internationally.
---
Leanna Fox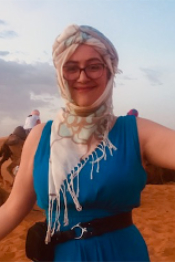 Leanna Fox graduated from Sydney University with a Bachelors degree of Applied Science of Speech Pathology in 2002. She has worked with children and adults who use AAC since 2003 in the Republic of Ireland, rural NSW, Vietnam and most recently in Sydney. This has included education, clinic, home and hospital settings within government, non-government (not for profit) and private sectors. She is a member of Speech Pathology Australia, AGOSCI and ISAAC.
Leanna was introduced to LAMP when she met John at an AGOSCI conference in 2009. Since that time she has been committed to supporting children, adults and their support networks to learn about effective and evidence based techniques to support people with autism who use AAC. She improves her skills through hands on clinical work, supporting teachers at schools and also running workshops. Leanna is currently based in Sydney and supports the LAMP approach through her work at Liberator Pty Ltd.
Peter Hockley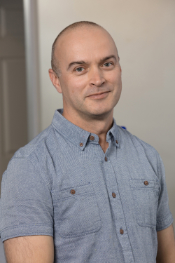 Peter Hockley graduated from Speech Pathology at Sydney University in 2000, and completed a Masters of Applied Linguistics in 2017 at Macquarie University. He has worked in Tasmania, the Northern Territory in Australia and the United Kingdom. Peter works at Hockley Speech Pathology, a private practice in Tasmania, specialising in Augmentative and Alternative Communication.
He is passionate about supporting children, adolescents and adults to use AAC, and providing customized AAC training and workshops. Peter is a member of Speech Pathology Australia and AGOSCI.
Ellen Winchester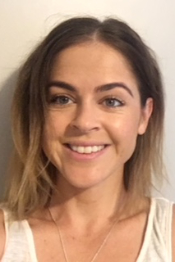 Ellen Winchester graduated from Speech Pathology at Sydney University in 2008. She has worked for Autism Spectrum Australia (Aspect) since 2009 in various roles within the Early Intervention & Therapy and Aspect Schools teams. She is currently the Discipline Supervisor for the Speech Pathology for Aspect Therapy in the Illawarra and Southern Sydney regions of New South Wales, Australia.
Ellen is passionate about supporting children with Autism to use AAC and to meet their communicative potential, and is also a specialist in Positive Behaviour Support. She is committed to training other professionals to have a deep and respectful understanding of Autism and behaviour, and to believe in the potential of children with disabilities to communicate effectively using the LAMP method.
Ellen has been involved in many quality improvement and research projects at Aspect focusing on supporting teachers to conduct accurate communication assessments for students with complex communication needs who use AAC, and using these assessments to directly inform intervention and classroom programming integrated with the school curriculum.