Even though school may not be in session, that shouldn't mean that AAC learning can't continue at home.
The Center for AAC & Autism offers resources for clinicians, including webinars. A comprehensive list of our offerings are included below.
Webinar: AAC in the Home Parent Guide
This webinar, led by John Halloran, M.S., CCC-SLP, offers tips and strategies to help parents, caregivers and others keep kids using LAMP Words for Life® engaged and growing their language skills.
Watch the webinar, and follow along by downloading the associated PowerPoint (below).
PowerPoint Presentation
Download the PowerPoint presentation that John uses throughout the webinar.
---
Let's Collaborate!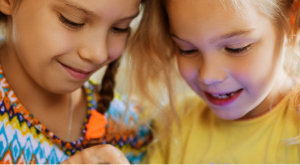 In April 2020, the Center offered a three-night webinar. Titled "Let's Collaborate!," the series provided:
An overview of a solution-based, psycho-social and educational approach to creating effective change through collaboration;
Specific strategies and tools professionals can utilize to help their AAC users achieve authentic communication across all environments; and
How the neurological and motor planning principles of the LAMP approach are compatible with both the fields of Applied Behavior Analysis and Speech-Language Pathology.
Fill out the following form to receive an email with links to the videos and handouts: